LOOK YOUNGER FOR LONGER
With Anti-Aging Injections & Dermal Fillers
Rejuvenate or Enhance Your Appearance Without Surgery At The Smilist Dental – Smithtown, NY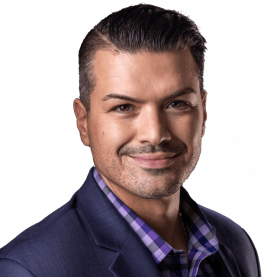 Pasquale Tolomeo, DDS
Cosmetic Dentist & Oral/Maxillofacial Surgeon
The Smilist Dental – Smithtown, NY
269 E Main St., Building E
Smithtown, NY 11787
Request A Consultation Today!
Dr. Pasquale Tolomeo is a Certified Provider through the American Academy of Cosmetic Surgery to provide Anti-Wrinkle Injections and Dermal Fillers to patients at The Smilist Dental in Smithtown, NY
THE SMILIST DIFFERENCE
Feel amazing and look your best at The Smilist Dental – Smithtown!
Look Younger
Smooth out wrinkles and fine lines on your face that make you look older with anti-aging injections.
Feel Confident
Achieve fuller lips, defined jaw lines, a sharper nose, and much more with dermal fillers.
Love Yourself
Show off your beautiful smile without worrying about wrinkles and fine lines aging you.
Smile More
With less wrinkles and fine lines on your face, have the confidence to smile more and laugh a little harder.
What Is An Anti-Wrinkle Injection?
Anti-wrinkle injections help reduce the appearance of wrinkles and fine lines on your face and neck. The most well-known type of anti-wrinkle injection is Botulinum toxin type A (Botox). It is one of the most well-known methods for warding off wrinkles and other signs of aging. It's a prescription medication that's injected into the muscles of the face. It works by stopping the muscle that it's injected into from contracting, so it appears relaxed and smooth.
What Is A Dermal Filler?
Dermal fillers are gel-like substances that are injected beneath the skin to restore lost volume, smooth lines and soften creases, or enhance facial contours. Millions of men and women annually choose this popular facial rejuvenation treatment, which can be a cost-effective way to look younger without surgery or downtime.
Ready to Rejuvenate Your Face?
Schedule a consultation with Dr. Pasquale Tolomeo in Smithtown, NY today.