For a Healthy, Pain Free Mouth
Oral Surgery
We offer advanced specialized dentistry such as oral surgery, endodontics, and prosthodontics at some of our dental offices. Dental specialties vary by office.
Comprehensive Dentistry
Accepting New Patients
Direct Insurance Billing
Evening Appointments
Smilist Guarantee
Advanced Technology
Comprehensive Dentistry
Accepting New Patients
Direct Insurance Billing
Evening Appointments
Smilist Guarantee
Advanced Equipment
Our Oral Surgery / Specialty Services
The Smilist Dental offers advanced specialized dentistry at all New York & New Jersey locations. We place a strong emphasis on oral health and hygiene to catch and stop the progression of oral diseases. Our trustworthy, compassionate team of dentists will work with you to create a treatment plan designed to meet your dental health needs.
Tooth
Extractions
Tooth extraction is necessary to make room for teeth to shift in the correct position.
Wisdom Tooth
Removal
When wisdom teeth grow impacted they cause pain and swelling in your jaw so they need to be removed.
Oral & Maxillofacial Surgery
Oral & maxillofacial surgery treats diseases, injuries, and defects involving the mouth, jaw, neck and face.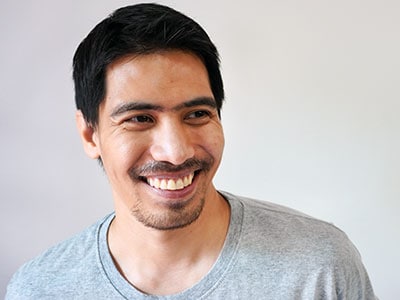 TMJ Disorder
Treatment
What is Oral Surgery?
Oral surgery refers to any surgical oral procedure performed in or around your mouth. Oral surgeries are performed by various dental specialists who are trained in this specific field of dentistry such as endodontists, periodontists, prosthodontists, and oral surgeons.
What are the different types of Oral Surgery?
Oral surgery consists of many different types of oral surgical procedures to treat many oral diseases and conditions such as:
Top-Rated Doctors
Our skilled and trustworthy dentists are trained and equipped to deliver comprehensive dental care
Convenient Hours
We make dentistry convenient for your schedule by keeping our doors open on weeknights and weekends.
Gentle Care
We invest in advanced technology and do everything we can to ensure your comfort.
Family Dentistry
We provide high-quality dental care for all ages and all family members at our offices.
Emergency Visits
Life happens, and we are here to help when it does. We offer same day appointments for emergencies.
Insurance + Membership
We direct bill major insurance plans and offer membership plans for those without insurance.
Modern Offices
Our state-of-the-art dental offices have the latest dental technologies to help diagnose oral health conditions so that they can be treated as early as possible.
The Smilist Network
As a patient of the Smilist Dental, you join a dental network that comprises a multitude of highly experienced dental professionals that are devoted to your oral healthcare.
Reserve An Appointment Today
With over 20 Smilist Dental offices located in New York and New Jersey, we are right around the corner.