KIDS & ADULTS WELCOME
Straighten Your Smile With Invisalign® or Braces
Our top-rated Orthodontist, Dr. William Brinkerhoff offers comprehensive orthodontic treatments including Braces & Invisalign at our Fishkill office. If you're ready for a straighter smile, call us or book a complimentary consultation with our Orthodontist in Fishkill, NY today.
Complimentary Consultation
Affordable Payment Options
Increased Confidence In Your Smile
10,000+ Smiles Straightened
William Brinkerhoff, DDS
Orthodontist
The Smilist Dental – Fishkill, NY
1989 NY-52
Hopewell Junction, NY 12533
t: 845-794-7180
e: fishkill@thesmilist.com
"We are new to the practice and My son just got his braces today. Christina and the doctor were extremely welcoming. They answered all my questions and the process although isn't over yet was faster then we thought. The entire office is always Extremely friendly from the moment you walk in. I can definitely see why the office is always busy. Also the office is clean and well kept. Love the music they have playing throughout the office."

– Samuel, Google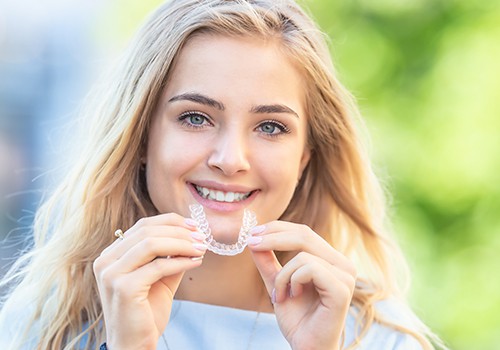 Traditional Braces In Fishkill
Traditional braces consist of metal brackets that are glued to the tooth and bands are fixed around a tooth. They are essentially used as "anchors". Traditional braces require tightening, so that the pressure can slowly and gradually move your teeth into the correct position. This type of alignment can take months to years to complete, depending on the patient.
Invisalign In Fishkill
Invisalign® is a smooth, clear plastic aligner that are worn on the teeth to apply pressure to teeth that need to be moved. They subtly and gently move your teeth into a position that is planned by your dentist.
Ready to Straighten Your Smile?
Schedule your complimentary Invisalign® or braces consultation today.