SHORT NOTICE EMERGENCY VISITS AVAILABLE
Emergency Dentistry in Marlboro, NJ
Urgent Dental Care
Most Insurances Accepted
Virtual Consults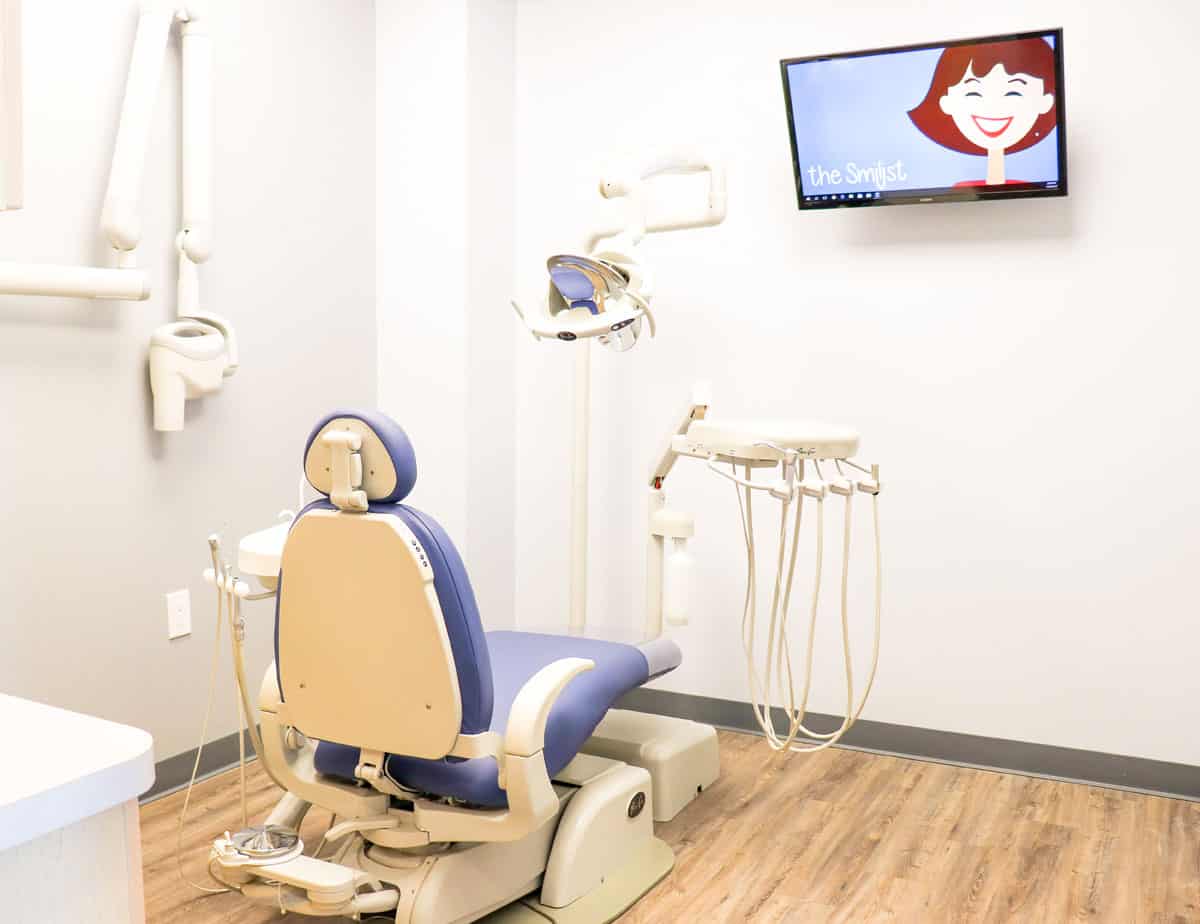 New Emergency Patients Welcome
Contact Us
The Smilist Dental – Marlboro, NJ
14 County Road 520
Marlboro Township
Englishtown, NJ 07726
t: 732-972-7373
Hours of Operation
Mon: 9am – 6pm
Tues: 9am – 6pm
Wed: 9am – 6pm
Thurs: 9am – 6pm
Fri: 9am – 5pm
Sat: 8:30am – 1pm
THE SMILIST DIFFERENCE
Feel amazing about your oral health with the Smilist!
Safety First
We focus on your safety with health screens, enhanced PPE, no contact check-ins, and more.
Insurance accepted
We're in network with most major insurers like Aetna, Cigna, Delta Dental, and more!
Highly-Rated Dentists
Our dentists are well reviewed on top directories and Google.
Modern Office
We have a beautiful modern office with advanced technology.
Marlboro Emergency Dentists
The Smilist Dental in Marlboro Township, Englishtown, NJ is on call to take care of your dental emergencies during the COVID-19 Pandemic.
Our highly-trained doctors and staff have implented enhanced safety protocals to ensure you and our staff stay safe while you visit our office for an emergency appointment. We'll be able to take care of your dental emergencies quickly and safely. For more information on how we're keeping you safe during your dental emergency visit, click here.
What is considered a Dental Emergency?
Dental emergencies happen – That's why The Smilist Dental is here to take care of you right away.
The most common dental injuries are chipped, cracked, broken, or knocked out teeth. These injuries usually happen by a sports accident, a fall, trying to eat food that is too hard or any other type of accident. Sometimes depending on how bad the dental accident is or the location of the tooth, it is possible that a minor chipped or broken tooth can wait to be treated by your dentist during normal business hours. But if the crack is severe, has nerve damage, or is completely knocked out, you should contact us immediately for a dental emergency appointment.
When should I call the Dentist for a Dental Emergency Appointment?
If you're experiencing tooth pain or any pain in your mouth and jaw area, you should call us immediately! It is not normal to feel any pain and discomfort in your mouth.
Here are some common dental emergencies:
Tooth pain/Toothaches
Broken or Chipped Tooth
Swelling in Your Mouth
Swelling In Your Jaw
Inflamed Wisdom Tooth
Knocked Out Teeth
Broken or Lost Crown
Broken of Lost Filling
Broken Braces
Bleeding in Your Mouth
Request an emergency appointment with one of our doctors right now.
Top-Rated Doctors
Our skilled and trustworthy dentists are trained and equipped to deliver comprehensive dental care
Convenient Hours
We make dentistry convenient for your schedule by keeping our doors open on weeknights and weekends.
Gentle Care
We invest in advanced technology and do everything we can to ensure your comfort.
Family Dentistry
We provide high-quality dental care for all ages and all family members at our offices.
Emergency Visits
Life happens, and we are here to help when it does. We offer same day appointments for emergencies.
Insurance + Membership
We direct bill major insurance plans and offer membership plans for those without insurance.
Modern Offices
Our state-of-the-art dental offices have the latest dental technologies to help diagnose oral health conditions so that they can be treated as early as possible.
The Smilist Network
As a patient of the Smilist Dental, you join a dental network that comprises a multitude of highly experienced dental professionals that are devoted to your oral healthcare.

No Insurance. No Problem
The Smilist ONE Membership Program is designed to help patients have happier, healthier smiles. It makes receiving high-quality dental care easy, affordable, and convenient.
Comprehensive Exams
Annual Digital X-Rays
Dental Cleanings
Free Teeth Whitening
Fluoride Treatments
Member-Only Rates
Emergency Visits
Free Specialist Consults
No Deductibles or Maximums
Comprehensive Exams
Annual Digital X-Rays
Dental Cleanings
Free Teeth Whitening
Fluoride Treatments
Member-Only Rates
Emergency Visits
Free Specialist Consults
No Deductibles or Maximums
DENTAL MEMBERSHIP PLANS START AT $25/MONTH!

Why Our Patients Love Our Top-Rated Dentists
Getting a cleaning is never a fun time, but it's all worth it in the end! My teeth look amazing. I keep flashing a smile at myself every time I see a mirror. Excellent, friendly service!

Happy Patient

Extremely friendly staff. Loved the hygienist. Dentist was very nice and explained everything well to me. The office procedure was easy to follow and it was very clean! For a person with extreme anxiety and fear of the dentist, this place was a pleasure and I look forward to continuing to come here.

Happy Patient

Awesome dentist, awesome staff. No wait time and relaxing for a dentist office.

Happy Patient

Went to Mattituck. They care about doing things right when most dentists just don't care. They go out of their way taking time to discuss the problems and fixes. Their straight shooters in a field that could use more of that.

Happy Patient

I had a very pleasant experience. I went in for a molar extraction. The staff was friendly and so was the dentist. He had a very good sense of humor. Before I knew it, the tooth was extracted! No pain what so ever! Will definitely visit again!

Happy Patient

My son has visited 2 other dentists and he said this was the first time he had a good experience. He told me they were able to locate the source of his tooth pain immediately. They're open on Saturday and that's a definite plus! My son told me he was very impressed and he will be using them for his future dental care.

Happy Patient

Love the Smilist! Get my cleanings here and had amalgam fillings replaced. No wait time, clean, friendly and pain free!

Happy Patient

Great dental experience, would highly recommend . The cleaning was painless and very well done. Thank you so much The Smilist of Bay Shore.

Happy Patient

Loved the music they played in the office! Everyone was super nice and helpful. Actually looking forward to the next time I have to go in!

Happy Patient

Amazing office from the moment you walk into the moment you leave. Best ever. Thank you!

Happy Patient
Book an Appointment Today!