FirstFit Veneers
The Smilist Dental is the largest dental group in Long Island, NY to offer FirstFit Veneers powered by Henry Schein at select Smilist Dental locations. We want all of our patients to be 100% happy with their oral health and appearance. Our trustworthy, compassionate team of dentists have been fully certified to offer FirstFit veneers to our patients so that you can achieve the best smile attainable.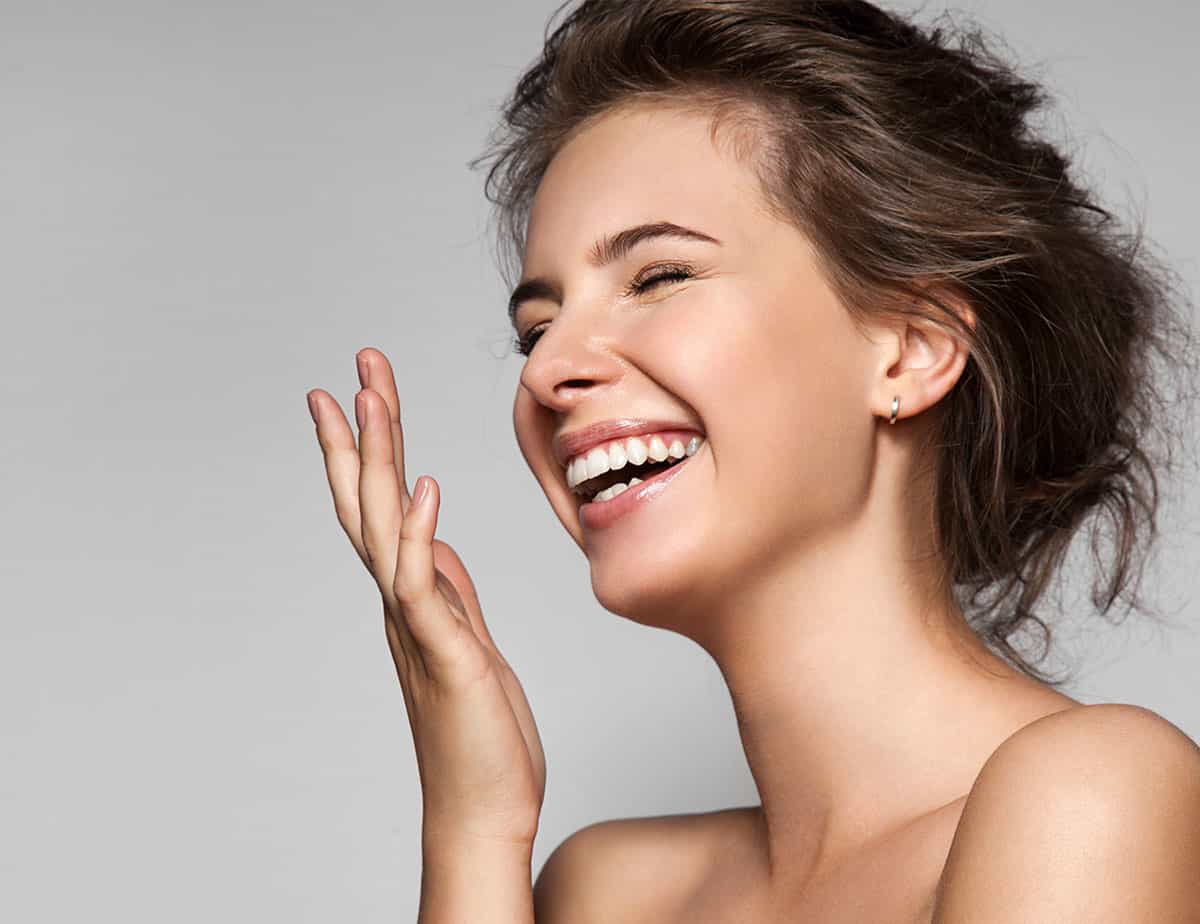 THE SMILIST DIFFERENCE
Feel amazing about your oral health with the Smilist!
Safety First
We focus on your safety with health screens, enhanced PPE, no contact check-ins, and more.
Insurance accepted
We're in network with most major insurers like Aetna, Cigna, Delta Dental, and more!
Highly-Rated Dentists
Our dentists are well reviewed on top directories and Google.
Modern Office
We have a beautiful modern office with advanced technology.
What is FirstFit?
FirstFit Veneers are recognized as the most innovative dental procedure available today. This digital technology enables patients to receive a brand-new smile in as short as two hours.
Veneers are minimally invasive cosmetic shells that are typically constructed of a high strength all-ceramic material and bonded to the front of your existing teeth. If you are uncomfortable with your smile or feel your teeth could use an enhancement, FirstFit all-ceramic veneers are a fast, affordable and predictable solution that will enable you to smile your best smile.
How can FirstFit Veneers improve my smile?
FirstFit veneers can improve any of the following characteristics of your teeth:
Color – Will correct existing tooth stains caused by the foods, drinks, smoking, medication or even normal aging. Veneers are available in numerous shades, from the most natural to the brightest Hollywood white. FirstFit Veneers are resistant to staining eliminating any future staining or bleaching concerns.
Size & Shape – Teeth that are worn down from a grinding habit or may not have the shape or size you want to begin with. Veneers can be shaped and sized to create the most flattering smile.
Alignment & Spacing – Veneers can close small gaps between teeth or make slight corrections in alignment.
Do I qualify for FirstFit Veneers?
Simply fill out the FirstFit Smile Assessment form below to see if you qualify for FirstFit Veneers powered by Henry Schein. Once you complete and submit your FirstFit Smile Assessment, one of our team members will reach out to you to let you know what the next steps are to help you achieve the best smile attainable.
Click below to take the FirstFit Smile Assessment.
Why choose FirstFit Veneers at The Smilist Dental?
By choosing The Smilist Dental for your FirstFit veneers you'll receive the following benefits:
Latest Dental Technology – By using the latest digital technology and smile design software, your teeth will be prepared through guides that allow a minimally invasive preparation to preserve more of your healthy tooth structure.
Faster & Improved Process – By minimizing the preparation drilling you no longer have to worry about pain or the anxiety of sitting in the dental chair. FirstFit technology dramatically reduces visits and time in the chair.
No More Temporary Veneers – FirstFit completely removes the need for you to wear uncomfortable and in many cases, unsightly temporary veneers and enables your dentist to give you the smile of your dreams in a single visit.
High-Quality Veneers – The custom-made, all-ceramic veneers are produced using CAD/CAM technology that ensures quality, fit, function, and impeccable esthetics that meets every patient's expectations.
Who can perform FirstFit Veneers procedures?
At The Smilist Dental, you can feel reassured with our certified FirstFit dentists who have gone through extensive hours of training to become fully certified to offer FirstFit veneers to our patients. As The Smilist Dental continues to grow throughout the New York and New Jersey region, we look forward to offering FirstFit technology at all our Smilist Dental offices.
Here is a list of our providers who are Certified FirstFit Dentists:
Many more Certified FirstFit dentists coming soon…
FirstFit Veneers Testimonial
Top-Rated Doctors
Our skilled and trustworthy dentists are trained and equipped to deliver comprehensive dental care
Convenient Hours
We make dentistry convenient for your schedule by keeping our doors open on weeknights and weekends.
Gentle Care
We invest in advanced technology and do everything we can to ensure your comfort.
Family Dentistry
We provide high-quality dental care for all ages and all family members at our offices.
Emergency Visits
Life happens, and we are here to help when it does. We offer same day appointments for emergencies.
Insurance + Membership
We direct bill major insurance plans and offer membership plans for those without insurance.
Modern Offices
Our state-of-the-art dental offices have the latest dental technologies to help diagnose oral health conditions so that they can be treated as early as possible.
The Smilist Network
As a patient of the Smilist Dental, you join a dental network that comprises a multitude of highly experienced dental professionals that are devoted to your oral healthcare.
Reserve An Appointment Today
With over 20 Smilist Dental offices located in New York and New Jersey, we are right around the corner.