Affiliate With The Smilist Dental
Perhaps you're thinking about retirement. Or you want to free up time by having a partner to take on the administrative responsibilities of running a practice.
Great Place To Work® Certified
We take our employee experience and our culture very seriously and are honored to earn this prestigious certification. We are proud of our unique culture and the values that guide us at the Smilist.
What We Offer
Cash for your practice
Freedom from administrative duties and peace of mind
Increased new patient volume and increased compensation
The ability to work with your current staff and on your current schedule
An experienced partner to make the sale process easy
What We Look For
We are looking for dentists that:
Practice high-quality ethical dentistry
Want to continue practicing after selling their practice
Would rather focus on dentistry and patient care than administering their practice
How The Smilist Helps & Supports Dentists
Dentists should focus on what they do best – dentistry. Partnering with the Smilist means that you free yourself from the administrative aspects of running a practice and get to focus on treating patients.
Marketing
We'll help you grow your practice with various marketing initiatives.
Recruiting
We'll help you find great team members when needed.
IT
We'll help you reduce headaches related to technology.
Partnership Features
Get to know our dentists. Discover their career stories as well as what motivated them to partner.
Video Testimonials
Watch as our dentists tell you why partnering with the Smilist was a great decision for their professional career and personal life.
Meet The Business Development Team
RAJ MANGALICK
Vice President, Business Development
Raj Mangalick is Vice President of Business Development for the Smilist. Prior to joining the Smilist, he held various business development leadership roles at companies such as Henry Schein, WebMD and General Electric. Raj began his career in the investment banking division of Credit Suisse and continued on as a Vice President for a private investment firm. Raj is originally from Michigan, and attended the University of Michigan.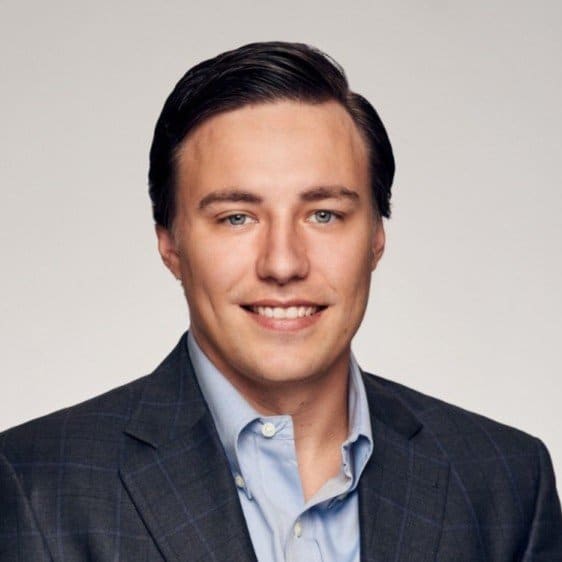 BILL HIGGINS
Director, Business Development
Bill Higgins is a Director of Business Development for the Smilist. Prior to joining the Smilist, Bill worked as an associate for Boathouse Capital, focused on assisting the growth of the funds healthcare portfolio. Before working in private equity, Bill worked for Deloitte Consulting providing healthcare consulting to the firm's medtech clients. Bill is originally from Pennsylvania, and attended Franklin and Marshall College.
THOMAS PASSALACQUA
Director, Business Development
Thomas Passalacqua is the Director of Business Development for the Smilist. Thomas comes from an extensive education and sales background excelling as a top performer in both industries. Prior to joining The Smilist, Thomas served as the NYC Metro Sales Consultant for VOCO America Inc., a leading dental materials manufacturing company that specializes in high performing restoratives. Building a large knowledge base in clinical dentistry and dental materials, Thomas was able to achieve the highest recognition within VOCO as a top performer, as well as having opportunities to consult and train his colleagues on sales techniques and strategy.
Our Culture
Learn about our unique culture and the values that guide us at the Smilist.
Frequently Asked Questions
What types of doctors or dental practices does the Smilist affiliate or partner with?
We have no minimum or maximum revenue requirements. We are looking for practices with providers that are skilled, dedicated to patient care and committed to growth. We are also interested in partnering with doctors that are seeking to transition a practice to retire or lessen their workload.
Who is involved in the dental practice buying process?
Members of our experienced clinical, operations and business development teams collaborate to provide a smooth and efficient transition.
What is the practice valuation process?
Our business development team will work with you to get some information your tax returns, patient base and operational details to arrive at a fair market value that our offer will be structured on.
Do I have to pay any fees?
Definitely not. We are not a broker, so we don't charge any fees.
What will I need to do during the process?
We'll need some of your time and perhaps that of your staff. This will help us to collect the necessary practice information to complete our analysis and develop a proposal/valuation.
How long does the dental practice affiliation process take?
We'll work together at a pace that makes sense for you and your practice. The most important thing is making sure that the practice and the team have a plan in place to ensure a successful transition.
Post-affiliation, what changes can I expect?
There will be some minor changes that you and your staff can expect. Our team will be with you every step of the way during and post-transition. We have a proven track record of successfully transitioning practices. We understand that the staff is normally nervous and we provide ample support and guidance so that their concerns are relieved quickly.
I don't want to retire. I want to continue to practice dentistry and treat patients for many more years to come. Is that ok?
Absolutely – that is music to our ears! We're not looking to simply affiliate with your practice – we want to establish a long-term relationship with you and your staff.
Will I be able to maintain clinical autonomy?
Yes, you will. Doctors are in charge of their treatment planning and patient-care decisions. Our role is to help and support you and your team so that you can practice dentistry.
Yes. You and your staff are invaluable and we welcome all aboard.